"New Book Reveals The Proven Blueprint That Doubled Sales
...While Spending LESS On Advertising!"
From the desk of: Richard Legg

Dear Friend,
If you'd like to sell more of your product or service, dramatically increase your profits, attract better quality customers and do all of this while spending less time in your business, then this letter will show you how.

Here's the story...

Last year while looking at a client's business I told him he was missing this ONE thing that would get him a nice increase in sales for very little effort.

He wasn't sure it was going to make that much of a difference but I persisted in encouraging him to try it.

A week later I got an email from him:



Simply implementing this one thing had DOUBLED the sales of his product.

What's more he didn't have to spend a single penny extra on advertising or create any additional products. And it took LESS than an afternoon to implement.

The truth is...

The Extra Revenue Was Always There... It Just Needed To Be 'Unlocked'.
(Sidenote: He's since unlocked an extra $1.15 million with my strategies.)

Anyway, here's what this means for you today:

After generating millions in sales for myself and my clients I recently put all of my proven digital marketing strategies into a book called "Hidden Profits".


No, it won't make you a millionaire overnight and it won't really help you if you don't have a business yet.

(Though if you're starting out it will give you a framework to build a business with the best possible foundation).

But I believe it can help any business owner dramatically increase their sales while working less (and getting better quality customers at the same time).

So, if the thought of doubling your conversion rates in an afternoon excites you...
Here's A "Sneak Peek" At What You'll Learn Inside Hidden Profits:

The hands-down most powerful method for supercharging sales that I know of. (Too much can be a bad thing though. Here's how to get the balance just right and increase sales by 170%. Page 77-78)




The secret to successfully running a product launch every day of the year. (Set this up once and then it runs on autopilot until you turn it off. Page 170)




My absolute, essential, no-questions-you-gotta-have-this-tool for your business. (Without it you're losing more money than I can count. Page 50)




How to get 5X as much as much traffic from the same marketing efforts. (Work smart, not hard. Page 36)




The little-known website that will give you near unlimited content ideas that laser targeted to your ideal customer. (Never be stuck for what to say again. Page 65)




How to overcome the two 'T's that stop people buying from you. (Here's how you overcome them and why you should never be taking 'No' for an answer. Page 44)




What you must never, ever, ever do when selling these types of products. (Unless you want a knock on the door from the FTC. Page 128)




How to use 'secret links' that make customers happy to give you more money. (Your competitors will never know what you're doing. Page 82)




Why you shouldn't be scared to charge more. (Frame your product like this and any price will seem like a bargain. Page 118)




The _____ ______ that converts more visitors into leads than anything else. (It's quick. It's simple. But it's crazy effective. Page 55)


Plus you'll also learn secrets like...

The ONE Simple Tweak That DOUBLED Revenue Immediately...
This is almost ridiculous in it's simplicity, yet I see too many business owners completely ignoring it. I'll be completely honest; you might kick yourself when you realize how much money you've missed out on without this. I did. (Page 89)

And that's not all...

You'll also discover strategies such as:




The simple, 2-minute change that can instantly increase profits. (Do this once and it works forever. Page 51)




How to cram three months of work into just two hours. (Imagine what you could do with an extra three months in the year. Page 168)




The proven shortcut for finding the right messaging that resonates with your buyers. (Get on their side and watch them whip out their credit cards. Page 63)




This one element on your website that could be killing your sales if done wrong. (Discover when to use it, and when to ditch it. Page 75)




Uncover the simple way to build an army of sales people that never need a salary. (This is risk free marketing for you. Page 26)




A 100 year old lesson from the aviation industry to help you stay ahead of your competition. (Forget this in your business today and get left behind. Page 2)




The key 'sweet spot' number to focus on in your business for maximum growth. (Too big and you'll lose momentum without knowing why. Too small and you'll never get results. Page 9)




How to charge $20 and $5,000 for the same thing. (Do this correctly and both sets of customers will be happy with what they paid. Page 119)




Why you should actively be getting people to remove themselves from your marketing. (Don't be scared to do this - it'll mean bigger profits and less hassle. Page 49)




The 'supermarket secret' for increasing revenue almost effortlessly. (You'll never look at Walmart the same after this. Page 92)

I'll also share with you...


WARNING: The BIG Mistake You Need To Avoid At All Costs...
This mistake cost me thousands of dollars and months of hard work. It's a trap that many online business owners fall into. I'll not only show you exactly what this mistake is but more importantly how you can avoid doing this yourself. (Page 59)

Plus I reveal...




The (almost) perfect recurring income program. (They came so close to getting this right, but this one mistake meant losing a customer forever. Page 141)




How to remove 'sticker shock' and keep prospects engaged long enough to convert to a sale. (This way you stay in control of the sales conversation. Page 70)




The key metric that will let you sell more by giving away as much cash as possible. (If you don't pay attention to it you'll go broke. Fast. Page 23)




The one mistake that killed sales and turned $5,000 into just $50. (I told him not to. He didn't listen. Now I'm telling you. Page 108)




Create products with 100% certainty they'll sell. (Plus get paid before you even create them. Page 124)




How to make sure your business isn't blindly heading towards a dead end. (Get this one thing in place and you'll always stay on track. Page 10)




The 'C' word that makes selling expensive items drop dead easy. (With great power comes great responsibility. Use it wisely. Page 97)




How to pinpoint the people who have their credit card in hand ready to buy. (They just need a little nudge. Use this to do it or risk losing them completely. Page 56)




The one parameter you need to consider before you ever write a single word of sales copy. (Forget this and your entire campaign could be doomed before it starts. Page 66)




Grow your profits even faster by intentionally LOSING money this way. (Plus the numbers you need to know to make this work for your business. Page 29)




How to build a 'set and forget' traffic stream that will send you customers for years. (Use this and it's almost impossible to stop getting sales. Page 34)




The 'locksmith effect' that almost guarantees someone purchases from you. (Focus on this specific market segment and making the sale is almost too easy. Page 43)

Yes, that's a whole lot of proven strategies that are working right now for myself and my clients.

But that's just part of what you'll learn as you're also going to see how to...

Make MORE Profits By Getting LESS People To See Your Offer...
It sounds counterintuitive but when you make people jump through these particular hoops they become even more likely to buy from you. Once you implement this simple technique you'll able to make more money with less customers. (Page 41)

In addition that you'll see...




How to make people want to never stop giving you money. (Get this right and they'll be almost kicking down your door for you to take their cash. Page 132)




The 'menu hack' from the restaurant industry that gets people paying more without realizing it. (Use this in your pitch to make that sale easier. Page 115)




Make more sales by giving each customer exactly what they want. (It's almost like you're in their head. Page 81)




How to copy the gold medal winning methods a team coach used to dominate the Olympics. (It may sound ridiculous at first, but that's why nobody else does it. Page 5)




Get people who would normally cancel to buy even more of your product. (Use this method and they'll actually be glad to pay you more than they would otherwise. Page 134)




The BIGGEST mistake most business owners make without realizing it. (Do this and you'll be cannibalising your sales. Page 11)




How to get paid $1,000 per hour. (Yes, for real. See how others are making even more than that. Page 99)




The easiest way to build more trust and kill customer skepticism. (Use this and eliminate any excuse for them to buy. Page 67)




How this pricing reframe leads to more sales and happier customers. (Why goodwill towards customers always wins. Page 113)




The last minute, 'Hail Mary' pitch that increased revenue by 55% in one campaign. (Use this and it's like finding money. Page 72)

I'll even show you how to...


Practically Force Your Competition To Send You THEIR Customers...
Once you know how to do this you'll be able to banish any fear of competition at all. Learn how to ethically manipulate your competitors to get them working for you AND be glad to do so. (Page 28)

And if that wasn't enough, I'm also going to share with you...




Why you should NOT offer a payment plan except in this specific circumstance and how it boosted revenue by 125%. (Not following this advice can slash your overall profits. Page 130)




How to know if you should price your product high or low. (You might guess the answer, but you won't guess the reason. Page 90)




The single step to instantly turn a losing campaign into a winner. (Or use it to turn a winning campaign into an unstoppable sales machine. Page 18)




How your product's format affects your profitability. (Which one should you use? The answer may surprise you. Page 157)




Why 'recycling' your marketing brings you 2-3x revenue with minimal extra effort. (Use this to make extra sales and stay relevant to customers. Page 100)




How to ethically 'trick' your customer into thinking a product is less expensive. (The price doesn't change, but conversions go up. Page 116)




The easy way to uncover your market's secret desires. (Crack this and they'll be begging to buy from you. Page 58)




How adding __________ in an email line subject increased sales conversions. (Most people are too scared to use this. That's why it works. Page 73)


You're also going to learn the easiest way to...


Get More Free Traffic From Search Engines Without Writing A Single Word
When you use this method you can forget having to consistently create new and fresh content just to feed the big G. Simply put in a little effort once and it keeps working to bring you new visitors long term at no extra cost. (Page 37)

As well as this you'll be uncover strategies that show you...




How to 'steal' from the experts to kick-start your own brand. (Many of them will even thank you for doing so. Page 125)




Make it easy for customers to spend more with you with ___ ___ _____. (This zero friction method works like gangbusters. Page 91)




How to turn one visitor into 5-10 more with a single click. (You can legally 'steal' this method from the biggest sites on the planet. Page 19)




Bank high ticket sales without talking to anyone. (The proven method I've used to generate over $2 million in revenue without ever picking up the phone. Page 166)




How to get more customers by being more expensive. (But what you need to consider before doing so. Page 105)




Use this to give prospects ultimate confidence in your product/service. (The might think you're crazy, but they'll buy anyway. Page 71)




How most people unknowingly put the handbrake on their business every single year. (Avoid this and give yourself an instant advantage over the competition. Page 148)




This kills trust quicker than anything I've seen. Don't do it unless you want angry customers and chargebacks out the wazoo. (Page 95)




The ingenious pricing trick that gave a 42% increase in revenue with no extra effort. (Why you need to use _____ in your sales process too. Page 111)

Plus much, much more.

I left nothing out of this book. When it comes to what I've learned over the past decade and a half in my own business and those of my clients, Hidden Profits includes...

Every Tip, Trick And Strategy Proven To Increase Sales And Conversions.
Anyway, here's the deal:

Hidden Profits is a 190 page book that contains a proven blueprint for (at the very least) doubling your profits.

It retails for $29.99 in stores or online. After shipping and taxes it's going to cost you close to 40 bucks.



However, when just a single strategy has the potential to double conversions I know this book would be worth it to you whatever investment of time or money it takes.

But you won't have to pay that much because today you can...

Get Instant Access To 'Hidden Profits' For 80% OFF The Print Book Cost...

You read that right. You'll get instant access to the digital version for 80% OFF the print book cost.

(It doesn't matter what device you have, you'll get the PDF, MOBI and EPUB files so you can view it on any computer, smartphone, tablet, Kindle or Nook.)

Why am I doing this?

Because my best clients come from people who read my books, implement the ideas and see dramatic results.


"Over $1.3 Million in revenues..."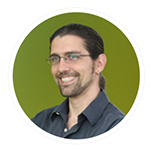 "Richard is a master at developing profitable sales strategies and automated systems.

Just one project with him has so far generated over $1.3M in revenues - all through completely automated sales processes.

If you get the chance to work with him, do it."
Nathan Brown (IntegrationProfits.com)

"Over $100,000 in monthly revenue..."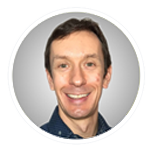 "Richard's helped create and optimise campaigns that have generated over $100,000 in monthly revenue through 100% automated methods.

Not only is he always full of ideas on how to improve conversions, he actually turns those ideas into results."
Michael Cheney (Seniority.co.uk)

"180 new high ticket customers..."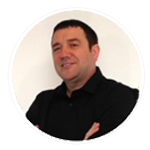 "With Richard's help we were able to develop a completely automated sales campaign that added over 180 new customers to our high ticket coaching program in one year.

He provided extremely valuable insights that led to higher conversions on initial sales, as well as developing strategies for more backend offers."
John Thornhill (PartnershipToSuccess.com)

Once you've implemented the strategies and made a boatload of extra money with minimal effort, you may want to hire me to help you make even more.

So that's my diabolically evil plan; I want to get this into the hands of as many business owners as possible.


Here's Why You Should Act Now:
Postal services are taking longer to deliver non-essential packages, but people are stuck at home with time on their hands.

So for a limited time I'll send you the digital version instantly, saving you 80% off the cost of the print book.

After advertising costs though I'm losing money on every sale, so I can't keep doing this forever.

(I'm generous, but not stupid).

Even if this offer expires today, you'll still be able to get it at full price from Amazon, and it'll still be worth it.

But why pay more than you need to?

Order your digital copy below now and save 80%.

I almost forgot...

You're also going to get two exclusive bonus reports that break down in forensic detail some of my best performing campaigns:


Bonus Report #1: 'The $116,117 Per Month Automated Sales Funnel.'


You'll get to see a complete breakdown of a fully automated sales funnel that generated $116,117 a month without ever talking to a single client or paying for a single penny in paid traffic.

Once you set this type of sales funnel up, it just works. With this bonus report you'll be able to model it for yourself.


Bonus Report #2: 'The Campaign That Generated $149 Per Email Address.'


This report will show you the results of a campaign that generated $149 for every single person that gave their email address.

You'll get to see the types of pages we used, the psychology behind the sales process and everything you need to craft your own similar campaign.


You're Also Backed By My 100% 'Must Love It' Guarantee.

Look, I know you probably don't know me from Adam.

So if you're skeptical of some of these results, I get it.

That's why I'm going to guarantee that you'll love this book and the bonus reports or I'll refund you every penny and let you keep it all anyway.

Just send me a message at the address on your receipt and I'll send you back every penny. No hard feelings.

But this truly is a limited offer so make sure to claim your copy now while you still can:


SEND ME THE BOOK >>

To Your Success,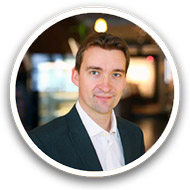 Richard Legg

P.S. If you've just skipped to the end, here's the deal:

You're getting instant access to my book, Hidden Profits, that outlines the exact strategies I've used to unlock millions of dollars in revenue for myself and my clients, for 80% off.

I'm also giving you two bonus reports which outline how I built a $116,117 per month automated sales funnel AND the campaign that generated $149 for each person that gave their email address.

This is a very limited offer and there is no catch. You're not signing up to any trial or hidden continuity or anything like that.

In fact, if you're not happy, let me know and I'll give you back the few dollars you spent and let you keep the book and bonuses.

P.P.S. Just one simple strategy (revealed on page 79) was enough for this client to double their sales in an afternoon:


You'll discover this strategy and countless more when you click below and grab your copy for 80% OFF now.


SEND ME THE BOOK >>